Executive Bus Travel At Its Best
Ruby is the largest provider of mini buses to the travel industry in Northern Thailand. Our Buses travel the length and width of Thailand daily.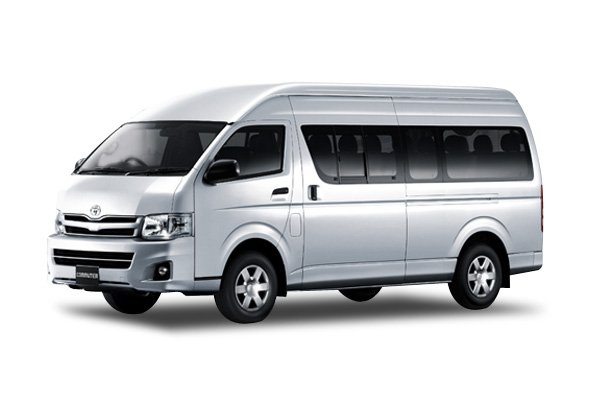 TOYOTA

COMMUTOR

D4D



Description :
The Toyota Commuter has a wide body and high roof, making it the largest capacity mini-bus on the road. of any mini-bus on

ther

road
. Every seat is equipped with seatbelts for all occupants providing increased safety. Ruby selects Toyota Commuter for our executive bus service, with choices of:
Model : Toyota Commuter D4D
• 9 seats or 12 seats
• Air-Conditioning
• CD/DVD/TV.

Professional Chauffeur

Ruby Chauffeurs are experienced, trained and dedicated professionals.

Chauffeur Training

Ruby Chauffeurs attend regular training courses and set the highest standards of customer service for your luxury transport.
Hire Cost
Service with Chauffeur 2,000-2,500

Baht

/Day
Cost :
2,000
Baht/Day
+
Rental Policies